Homesteading and Self-Sufficiency: An American Perspective
This post is written by a friend and fellow homesteader from the USA, AnnMarie. Annie gives a great perspective on homesteading and self-sufficient living from an American perspective. We are also co-participants in the Self Reliance Challenge! Annie writes very informative posts on various aspects of homesteading and how to get started! Follow Annie on Facebook, Twitter, Pinterest or check out her website 15 Acre Homestead to read her posts! As a new homesteader you will learn how to start and as a seasoned homesteader, you will learn new tips and tricks! Who says you can't teach an old dog new tricks?! I am proof of that!
---
Homesteading is a wonderful way of life. It is filled with its trials and tribulations. It has its challenges and its rewards. I often wonder how different homesteading is in other places in the world. Although I can't speak for other countries and places, I can tell you about the homesteading perspective from an American point of view.
About Me
Homesteading and self-sufficiency are a way of life for me. As a matter of fact I almost forgot a time that I didn't homestead or try to be as self-sufficient as possible in one way or another.
My name is AnnMarie.I live on 15 acres in beautiful sunny Florida in the southern part of the United States with my boyfriend Lance. Together, we are striving to be completely self-sufficient and turn our homestead into an income providing, self-sustaining place of both business and residence.
I work at home writing and teaching new homesteaders how to get started homesteading on my website 15 Acre Homestead . My goal is to get others to just "start" somewhere, wherever they currently are, and with what they have on hand. I teach people how to plan their ideal homestead in a free e-mail course entitled Design and Plan Your Ideal Homestead . My posts include topics such as; gardening, animals , home skills , planning and goal setting, and maintenance.
My boyfriend currently works a full time job as an MOT of a large paving company so his help on the homestead is limited to weekends and an occasional rainy day throughout the week. That leaves most of the homestead planning and tasks for me.

Homesteading Challenges In General
Homesteading is a challenge. When most people describe homesteading, words like difficult, tiring, unexpected, and strenuous often are spoken. Although everyone's homesteading perspective is quite different, the "challenging" part seems to stay the same no matter where the location.
Overall, the biggest challenges seem to manifest themselves within the following 5 topics:
Where and how to find land to homestead on.
Getting their partner or family on board.
How to make an income while homesteading.
What to do and when to do it.
These challenges were the top 5 challenges that were reported in a recent survey I did on my website.
Homesteading: An American Perspective
Living in the United States means many different climates, seasons, and weather. In the northern part of the US we have longer winters, much colder temperatures, and shorter growing seasons. Indoor gardening is popular for those who want to plant sooner.
In the southern parts of the US, there is almost no winter at all except for a few freezes. We have a much longer growing season, mostly year round. But in the South we have heavy rains that come suddenly, then long periods of drought. We also have to withstand tornadoes and hurricanes which can play havoc on our land.
In the western US are much higher temps and a decently long growing season, but due to droughts recently, there have been a lot of wildfires. Some cities and states in the west have also experienced earthquakes recently too.
While it is great to have so many options for locations, having so many presents problems too. For example, I lived in Pennsylvania, a northern state for over 20 years.When I moved to Florida which is a tropical state, it meant changing everything I knew about gardening and planting. What grew in the north didn't do so well in the south. If it did grow, it required different soil and amounts of sun and water. The planting times were also different. It was like moving to another country where no one speaks the language. However, in time, you learn to change, and you learn to plan, and it all works out.
Opportunities in the United States
Opportunities for homesteading in the US are available pretty much anywhere you go. There is land available just about anywhere. Supplies are available online as well as in local stores. There are communities and Facebook groups for just about every state. Government really isn't an issue here as far as homesteading goes. We even have "buyback" programs when we use more solar and less public electricity. Overall, the US is still a land of opportunities and resources for those looking to be homesteaders.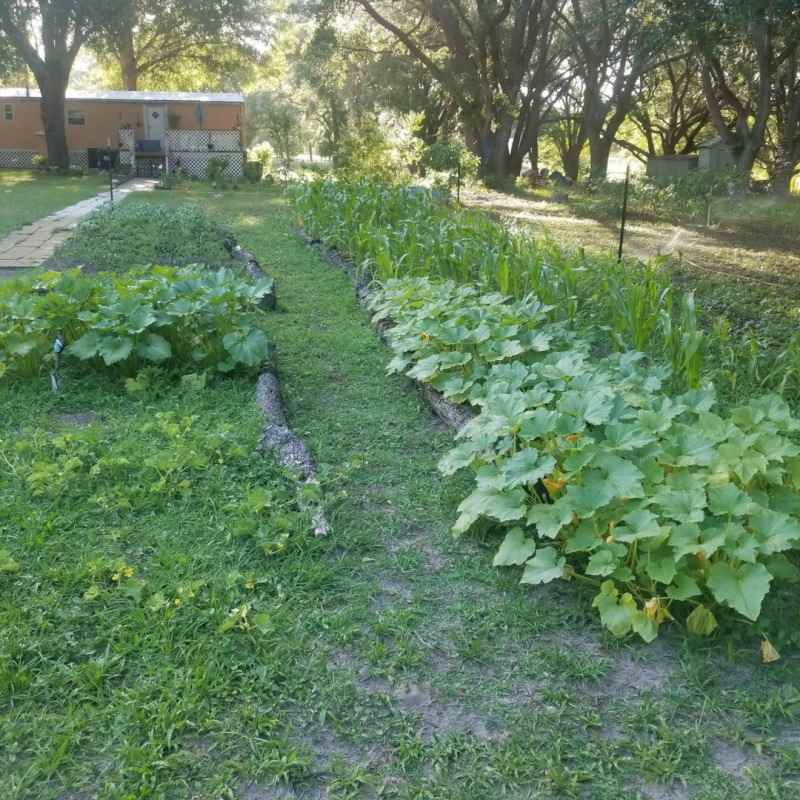 Our Goals on our Homestead
Our goals at 15 Acre Homestead are to become self sufficient by:
Growing our own food.
Raising our own beef, pork, and chicken
Providing our own dairy; including milk, eggs, cheese, and butter
Going off-the-grid, using solar, and harvesting rainwater
Our self-sufficient goals for income include:
Raising, butchering and selling livestock
Selling fertile eggs, baby chicks, and stewing chickens
Selling excess produce and other foods grown organically here
Providing a "U-Pick" blackberry season to the public
Sales of handcrafted items made on our homestead
We intend to spread the word and help others become self-sufficient by:
Teaching classes on site of basic homestead skills
Provide education to those who wish to get started homesteading
Actively participating and donating to various public programs
Final Thoughts
Homesteading is challenging. But it is a way of life for many people around the world. From an American perspective, homesteading is a world of opportunities, wherever you live, with whatever you have on hand to start. Living in America makes it easy to find support as well as supplies and information. I couldn't imagine living anywhere else and being offered the opportunities and resources that we have here.
If you are considering homesteading, stop thinking and dreaming and just do it. Good luck to you and your future journeys as a homesteader, no matter what part of this world you live in.
---
Take a look at my post Self Sufficient Living and Homesteading: A South African Perspective on AnnieMarie's website!
---
[content-egg module=Amazon template=custom/grid4]
Get more posts like this
Subscribe to our mailing list and get interesting stuff and updates to your email inbox.
Thank you for subscribing.
Something went wrong.